050 Batroc
First appearance: Tales of Suspense #75 (March 1966)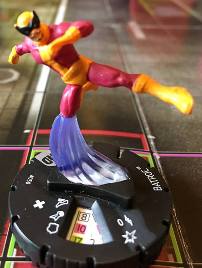 A villain and a mercenary, Batroc is a master of the French form of kick boxing known as savate. Primarily a opponent of Captain America he has also fought Spider-Man, Deadpool and Punisher to name a few.
More recently he appeared in the Marvel film Captain America: The Winter Soldier and in the pages of Gwenpool.