Tarantula
First appearance: Amazing Spider-Man - (July, 1974)
Anton Miguel Rodriquez, a blood-thirsty revolutionary from South America. He moved to New York and formed a criminal gang before being brought down by Spider-Man.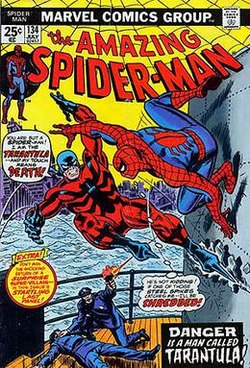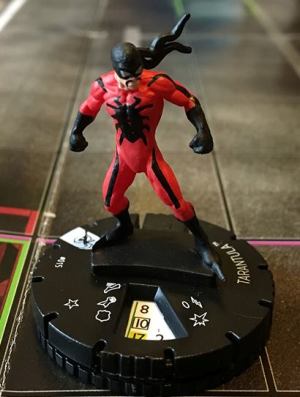 Favourite figure: 054 Devil Dinosaur

Until I pulled this figure I had no idea who this was. But it's a dinosaur in a smoking jacket with a pistol. And to top that he is awesome in the game, generating multiple different bystander tokens for a mere 100pts.

First Appearance: Devil Dinosaur #1 - (April, 1978)

There have been various Devil Dinosaurs over the years, and the version in this set is made his first appearance in Nextwave #12 - (March, 2007).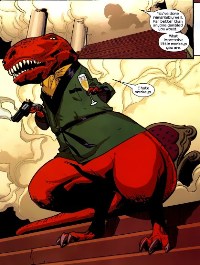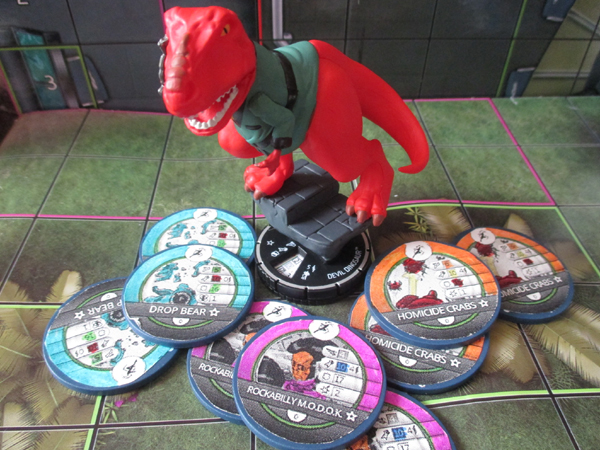 Devil Dinosaur with custom bystander tokens